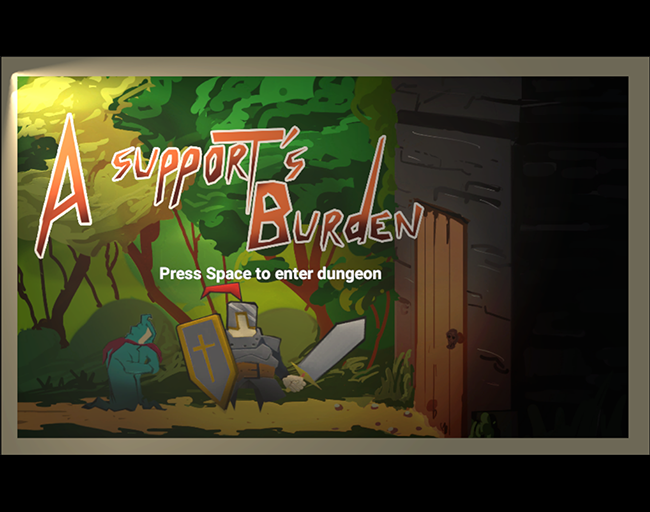 A Support's Burden
In "A support's burden" you play as a healer who has been paired with an incapable Warrior who needs to be healed and saved from traps and goblins.
Genre: Puzzle-Game ?
You must help your warrior to stay alive by healing him, interact with levers to help I'm avoid traps, move chest to attract him out of danger. Be aware, he is dumb as a rock!
Controls :
Move: Directional arrows
Interact/grab: E
Heal: Spacebar
Credits :
TomBuston GD/Prog BenLeMS Sound Design Faendys GD/LD Lockness GD/LD Saaranir Prog Semoon Prog rorubu Game Art