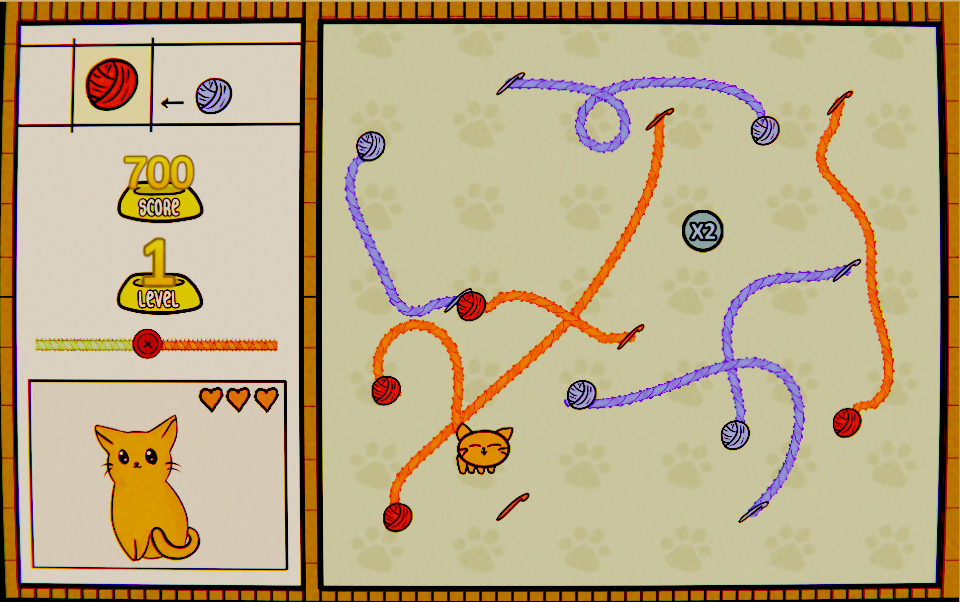 Cat Connection
CONTEXT
This game was made in 72h for the Score Space X Alajakam game jam.
The theme was "Connections".
The Game

You control a cat who have to link yarn and needles of the same color to gain points. But he must never cross to wool of a different color !
Your lives count reset at each level.
Longer wool lines makes more points !
You can cross wool of different colors !
Known Issues: Sometimes the game can crash randomly if you use the "restart" button to many times. Try just killing the app and relaunching it, and sorry for the inconvenience.
The Music

Sorry. We had 20 min to record and integrate all the audio, it was recorded with a phone microphone and sung by overexcited roomates. We understand if you need to mute it.
Download
Click download now to get access to the following files: